Happy Holidays from Life-Like Cosmetic Solutions. At this time of year we dream wistfully of a "white Christmas." Scenes of gentle snowflakes wafting through the air fill our heads, and we daydream about sleigh rides and snowball fights. Your patients might be thinking about teeth whitening for the holidays, too. They all want to look their best for family and friends, and you can help them with our line of teeth bleaching products. Our Life-Like family is here to help your...

Happy Thanksgiving from Life-Like Cosmetic Solutions As Thanksgiving and the holiday season approaches, more and more patients are looking at ways to brighten their smiles with teeth whitening. In fact, the American Academy of Cosmetic Dentistry reports teeth whitening is the most requested cosmetic dental procedure by patients of all ages. For 26 years, Life-Like Cosmetic Solutions has been offering both in-office and at-home whitening systems to give patients the brightest smiles. We...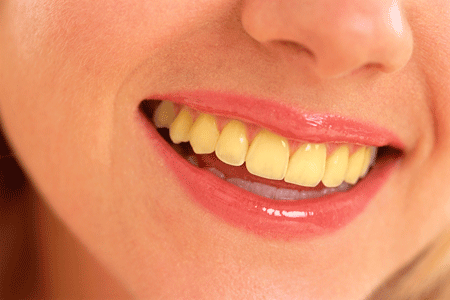 Have you ever looked in the mirror and wondered: why are my teeth yellow? Then you're not alone. Most people will suffer from varying degrees of yellow and discolored teeth throughout their lives, but why? Check out these common causes of yellow teeth and find out how to keep your smile super white. What causes yellow teeth? Age - we're all born with a thick layer of white enamel on our teeth which covers the naturally yellow dentin layer beneath. Although enamel is harder than bone,...

With all the candy that makes its way through the house and office around Halloween, it's no surprise that your patients are taking a closer look at their teeth. Sometimes they don't realize how much brighter and whiter they could be.  With the holidays right around the corner, now is the time to remind your patients to schedule a teeth whitening with you. Life-Like Cosmetic Solutions offers both in-office and at-home whitening systems to transform your smile to the brightest...