Dental Marketing Tips for May
A Note From Life-Like Cosmetic Solutions
D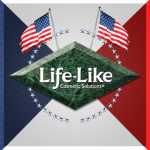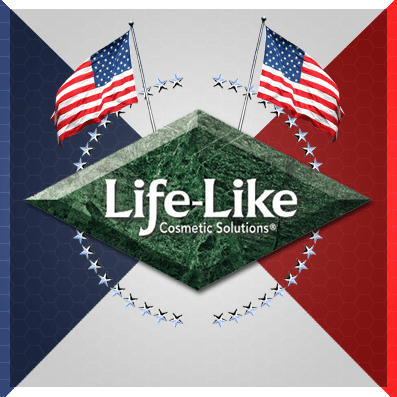 ear Dentists,
Memorial Day is just around the corner, and it's the perfect time to offer a Memorial Day special on teeth whitening to your patients. The nice weather and the dawn of summer means everyone will be trying to look their best, and summer is so much more enjoyable with a beautiful white smile!
As a veteran of the U.S. Navy, I am deeply grateful, and have a special appreciation for those who gave the ultimate sacrifice for our freedom. As the old saying goes: "All gave some, but some gave all…"
Here are a few dental marketing tips to help you connect with patients and remind them to make and keep regular dental appointments. And be sure to look for our special May offer on teeth whitening supplies.
Top Dental Marketing Tips for May
Use our stock content: Every month Life-Like Cosmetic Solutions provides topical content you can use to reach out to your current and prospective patient base. This month's free content for Life-Like dentists focuses on healthy steps patients can take to protect their teeth. Simply change the name to your dental practice, and you are ready to go.
Prepare for summer sports: Many youths and adults engage in summer activities that could cause damage to their teeth. Be sure to remind them of the importance of wearing proper mouth protection, especially if you have patients who are engaged in soccer, baseball, or any other summer sports that involve collisions.
Keep those summer dental appointments: Dental plaque and bacteria do not take a vacation just because the sun is out.  Place a special emphasis on making sure they schedule and keep regular summer dental appointments.
School is not out on dental education: Do not cut back on your dental education efforts just because the official school semester might be ending shortly. Use social media, blogs, email, and other communication opportunities at your disposal to keep patients educated.
Patients will also want to look and feel their very best over the upcoming summer months, so make dental whitening easier for them. To help you stock up on dental whitening supplies, we have a special offer for May – buy at least $100 of Life-Like dental whitening products by May 30, 2017, and receive credit for an additional $20 worth of supplies.
Also, ask us about our special offer for dentists who have served in the Military.
Visit our website at https://Life-Like.com to learn more about our teeth whitening solutions. Call 800-543-3545 to place an order and take advantage of our special May offer.
Dr. Rodney Ogrin, Founder and Owner
Life-Like Cosmetic Solutions