Find a Life Like Whitening Dental Professional Near You
To find a Life-Like dental practice or specialist, simply use the drop down menu and select your state, and then visit the Websites of our dentists.  Thank you for visiting our Dental Directory. We hope you leave with a smile!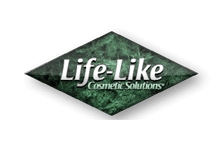 Work
324 4TH STREET N.E.
WATERTOWN
SD
57201
USA
work
Work Phone
:
(605) 886-8866
work
Life-Like's Dental Directory offers a spectacular opportunity for your practice to increase its client base. Many of your potential clients have recycled their phone books and turned to the Internet to find services and products. Get listed in the Life-Like Dental Directory and increase your findability on the web.