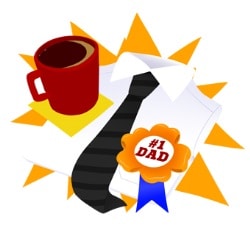 Life-Like Cosmetic Solutions knows that children like to make dads smile on Father's Day. The gift of a coffee mug, tie, #1 dad ribbon, or a big hug might bring out a grin, but it can be disappointing if dad is uncomfortable about his yellow teeth and doesn't smile. Cosmetic dentists can suggest that patients might want to think about giving dad the gift of teeth whitening this year instead of just another tie.
The perfect gift for dad is a $250 gift card to Life-Like.com.  To sweeten the offer for new customers, take $50 off the price of the gift card.  This means you will get $250 worth of credit for only $200.  CALL 1-800-543-3545 to take advantage of this offer before it expires. Limit one per household.  Offer expires on Sunday, June 19th at Midnight PST.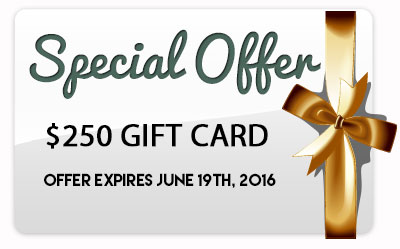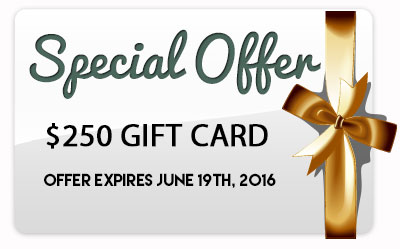 CALL 800-543-3545
Our line of professional whitening kits and home teeth bleaching kits can return a smile to anyone's face. Here are some thoughts to keep in mind as you talk with patients about the benefits of tooth whitening:
Be part of a movement: Fittingly enough, June is National Men's Health Month. Its purpose is to encourage men everywhere to take decisive action to be healthy and safe, and to make their health a priority.
Give up the "tough guy" act: Men may like to pretend that they are tougher than everyone else, but it could be costing them in oral care. They are not brushing as often as women, don't floss as much, and generally wait too long before seeing a dentist. These macho habits could have a high cost in lost teeth and dental problems.
Poor oral health leads to other health problems: While some men may not mind losing their teeth, poor oral health has also been linked to other health issues such as heart disease, diabetes, prostate issues, and respiratory illnesses. Some medications for these conditions may contribute further to periodontal decline due to a decrease in the amount of saliva produced.
The smoking connection: Men have been more likely than women to take up the habit of chewing tobacco, continue with the habit of cigarette smoking, and are now beginning to join in the resurgence of cigar smoking. Not only do these habits increase the likelihood of different types of cancer, they also do tremendous damage to the teeth. Combined with their predilection to ignore oral care, many male smokers suffer from yellow, stained and damaged teeth.
Gum disease, yellow teeth and dental problems don't have to be part of anyone's life anymore with today's advances in dental care and dental whitening. Life-Like Cosmetic Solutions is more than just a tooth whitening company; we want to be your partner in better oral health. Ask about our no-charge digital marketing content, and let us help you spread the word about whiter teeth!
Happy Father's Day!
Dr. Rodney Ogrin, Founder and Owner
Life-Like Cosmetic Solutions
About Life-Like: Life-Like Cosmetic Solutions provides dental products for teeth whitening. Cosmetic dentists use Life-Like's professional whitening kits in their practice and offer teeth bleaching kits for at-home use. Visit the website at http://life-like.com to learn how to participate in the "Marketing for Dentists" program at no cost. "Like" the Facebook page to receive regular tips on teeth whitener products. Call 800-543-3545 for more information about increasing practice revenue through professional dental whitening.