Dear Friends,
Over the Memorial Day weekend, there are plenty of reasons to smile.
Memorial Day was created in 1868 to commemorate those who fought and died in the Civil War. Originally called Decoration Day, the holiday's name was officially changed in 1967. Memorial Day was also originally recognized as May 30th of every year. However, this would make the holiday land in the middle of the week, and it could disrupt businesses since people would want to pay their respects. To fix this, the United States legally moved Memorial Day to the last Monday of May to make a convenient 3-day weekend across the nations. It just so happens that Memorial Day falls on May 30 this year!
Memorial Day puts a heavy emphasis on tradition. Each Memorial Day, flags are hung at half-staff to remember the lives that were lost throughout the history of America's military. At noon, the flag is then raised to the top of the flag pole to proudly show that the sacrifices of soldiers throughout the years have not gone unforgotten. The National Moment of Remembrance Act asks citizens to stop what they're doing at 3:00 and remember those who fought and lost their lives. Also part of Memorial Day tradition is the Indianapolis 500, one of NASCAR's biggest events. The race has been a part of the Memorial Day tradition for over 100 years.
The true spirit of the holiday is in remembering those who fought for freedom. It has been a cornerstone of American life for decades, and we're fortunate to have those who are willing to die for what we believe in. Memorial Day is an excellent opportunity to look back, and also the perfect to be thankful for everything we have. There are many who worked hard to get us to where we are today. We should continue to work hard ourselves to honor their sacrifice!
In America, there are two different dates that mark the start of summer. One is the Summer Solstice on June 20, and the other is Memorial Day. While the Summer Solstice is technically the beginning of summer, most businesses see Memorial Day as the beginning of summer. Memorial Day is followed by a spike in spending, meaning more patients coming through your doors!
Help your patients prepare for their summers by giving them the teeth whitening they need. Their summer is going to be full of smiles, and we want to make sure that their teeth are perfect! Life–Like offers a variety of dental supplies to aid in teeth bleaching, and our products will give them the beautiful white smile they're looking for.

Memorial Day Dental Office Tips
Show your support for those who fought for our nation, including veterans. Hang up flags and other items to remember them by in your place of business, and perhaps play some patriotic music!
Also consider going to some local celebrations of Memorial Day. Meet some new people and let them know that you're offering professional teeth whitening services. Build your customer base while enjoying the national holiday!
If you're feeling particularly patriotic, offer some teeth whitening discounts for active military members and veterans leading up to the holiday. Give back to those who serve our nation!
Patients are going to be wanting great smiles to show off in the sun. Studies show that great weather makes people happier, and happier people are going to smile more! For you, this could mean that you'll be getting more patients looking to get high-quality teeth bleaching. Check out Life–Like's professional whitening kits online. We're experts when it comes to tooth whitening, so you can be sure that you're continuing to give your patients the best treatment possible!
Having trouble reaching out to your patients? Or are you finding it difficult to bring new patients into the office? Consider looking at Life–Like's professional marketing materials. We know what we're doing at Life–Like, and we can help you get your business to where you want it.
We'll get you the materials you need to teach your patients about dental whitening, how it works and why they should feel safe letting you help them. Life–Like has been assisting cosmetic dentists since 1990, and we will continue to provide the dental products to make your patients smile!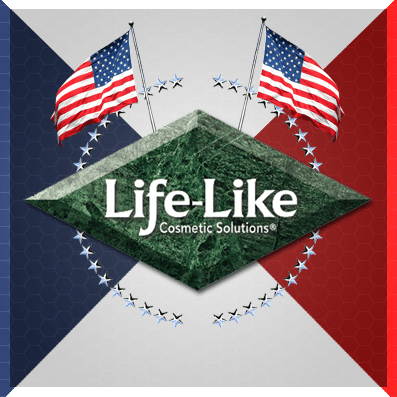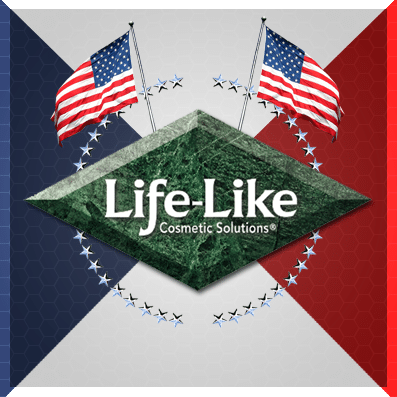 Did You Know?
Memorial Day weekend is one of the busier shopping seasons of the year. Nearly half of those recognizing the holiday will go shopping, and retail traffic increases an estimated 75%. This means that more people are out shopping, and they're buying more than usual! This trend continues on in waves throughout summer as people begin to spend more time outside.
Studies show that most people believe that a great smile will help them succeed in their career and relationships. Despite these numbers, nearly 1/5 patients refuse to show their smile in photographs because they are uncomfortable with the color of their teeth.
While patients want to get brighter teeth, they don't know which teeth whitener product is going to work best. Over the counter solutions don't cut it for most, so they depend on cosmetic dentists to help them out. Try out our bleaching materials next time you have a patient who is struggling to find a teeth whitener that works out. They'll be happy you chose Life–Like!
About Life–Like: Life–Like has been serving the dental hygiene community since 1990. Our catalog of teeth whitening products will provide everything you need. "Like" our Facebook page to keep up to date on the latest news in the cosmetic dentistry world! Call 1-800-LIFE–LIKE to see how we can improve your dental practice!