Your Patients Will Love Their Smile This Holiday Season If You Help Them Avoid These 4 Oral Mishaps
It's that time of year again. The leaves are beginning to fall off the trees and there is a frost that lingers in the air during the early mornings. But while the temperatures may drop, the holiday season is something that can really lift your spirits. We'd like to wish all of our readers a very special and happy Thanksgiving, and we hope for a safe holiday season for everyone.
With so many great things going on during the holidays, it can be easy to forget that life is going to continue on as if it is just any other day for your patients. This means that while they may be sitting around the table enjoying Thanksgiving dinner with their family and friends, they are still susceptible to any variety of concerns.
In fact, did you know that more visits are made to the emergency room on Thanksgiving than on any other day of the year? We are sure that there are plenty of really talented chefs out there, but when people start to mix seasonable adult beverages and cooking equipment, anything can happen.
Chances are that your dental practice is going to pick up quite a bit during the holiday season. And while the extra business is always nice, a truly helpful dentist is one who will assist their clients in any way possible. Therefore, it's important that you are helping your patients avoid certain dental mishaps that might be problematic after the New Year.


Here are four issues that can be a problem during the holiday season. Let your clients know to be aware of these issues and you'll notice that your dental practice develops a stronger following from those who trust you.
An Unappealing Smile
There are going to be a lot of photos taken during the holidays. But if your patients aren't happy with their smile, they may be too shy or nervous to get in front of the camera. If that's the case, they may be considering teeth bleaching or a teeth whitener treatment that will brighten up their smile. Right before the holidays, cosmetic dentists can offer special deals to increase the amount of clients that come through their office.
Chipping A Tooth On Food
One of the biggest concerns that clients should keep in mind during Thanksgiving involves what they are putting into their mouth and how it could affect their teeth. They may really be eager to strip every last piece of meat off that turkey leg, but they should keep in mind that their teeth may be damaged if they chew too much on the bone.
There are so many delicious foods to choose from during the holidays, so it makes sense if a client wants to get their fill of as much as they can. But before they bite into anything that comes their way, be sure that you inform your clients of the impact that their holiday diet will have on their teeth.
Ineffective Oral Care
The holidays can be a hectic time of year. Between getting stuck in traffic because of changes in weather and trying to make it to the store to buy presents after a long day at work, there simply aren't enough hours in the day. Because of this, many people forget to keep up with their oral care during the holiday season. To avoid this from happening, dentists should promote the use of healthy dental products during the holidays.
This means giving clients a list of helpful dental products to take with them to work, which will ensure that they are keeping their teeth as clean as possible throughout the day. Even if a client has only a few minutes between meetings at work, they can quickly brush their teeth and floss to make sure that their smile is as healthy as possible. Though this might sound obvious, the guidance to pay special attention to teeth and gums during the holidays will be much more accepted if they hear it coming from their dentist.
Dietary Concerns
It starts with the candy a child brings home for Halloween, and it continues until the leftovers are all gone long after Christmas. During the holiday season, who knows what patients will be eating and how their diet will change. But while that candy bar that a child brings home may look tasty, dentists should remind their patients of how caramel, chocolate, peanuts, and other ingredients can affect their teeth.
And if they aren't using the right dental supplies properly, there is no way that they'll be able to effectively clean your teeth. Your patients may take their nutritional advice from their dietician or personal trainer, but your input is equally as valuable. By letting your patients know that their waist isn't the only thing that will suffer with a poor diet, you can instill healthy dental maintenance habits during the holidays.
This is a great time of year where people want to have brighter smiles, and marketing for teeth whitening services remain atop the most popular choices. By increasing an emphasis on marketing for teeth whitening, your office will reap the benefits of an increase in demand for whiter smiles during the holidays.
Your clients love their smile throughout the year. But in order to ensure that they don't let things get too out of control during the holidays, be sure to inform them of the four concerns mentioned here.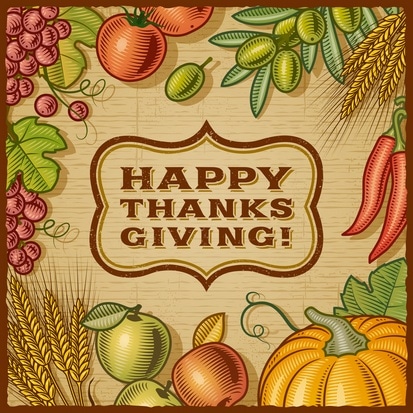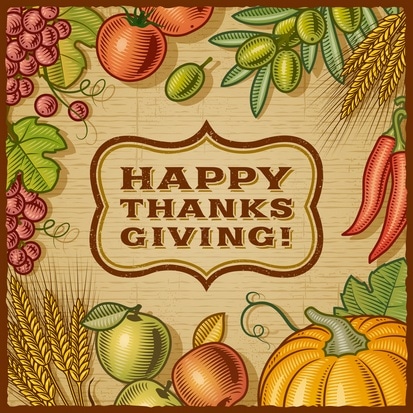 Q & A Hot Sheet
Q: What are some foods that you may not think are troublesome during the holidays, but they really are?
A: Packaged meats are surprisingly bad, and they are something that many people will put on a platter as appetizers at a holiday party. In addition, look out for trail mix, pretzels, or other snacks that could damage your teeth.
Q: Are professional whitening kits better than over-the-counter teeth bleaching kits?
A: OTC teeth bleaching kits can provide some results if you have the time. However, most people do not like them for teeth whitening because they are messy and they take too much time. On the other hand, professional dental whitening is something that can be done under someone else's supervision, and the results are apparent much more quickly. As a dentist, you can provide your clients with professional kits that they can take home, but they will be much better than anything they can purchase at the local super market.
Q: Do professional teeth whitening treatments hurt?
A: Your clients will be happy to know that professional teeth whitening treatments are not painful. In order to further instill this mindset with your clients, offer testimonials from previous clients who have loved the treatment they've had.

National Dental Events
Here's a look at some national dental events coming up in November:
American Dental Association Annual Session 2015 – From November 5 – 10 in Washington DC, dentists can take part in over 300 continued education courses and find over 500 exhibits at the Walter E. Washington Convention Center.
Greater New York Dental Meeting – Be sure that you are at the Greater New York Dental Meeting from November 28th to December 3rd. It takes place at the Jacob Javits Convention Center, and you'll see tons of exhibits to help dental professionals.
About Life–Like
Life–Like Cosmetic Solutions is dedicated to providing dentists and patients with quality teeth bleaching products. We are relied upon by thousands of dentists worldwide, and we aim to continue to provide a practical method for giving you the smile you've always wanted. Follow us on Twitter: @lifeliketeeth or find out more at http://www.life–like.com.