Dear Dentists,
As Thanksgiving approaches, we wish to express our appreciation to you for placing your confidence and trust in our teeth whitening products. Serving you is a pleasure.
If you're running low on your teeth whitening products, we're running a special starting today.
For the next 48 hours, we're offering a 48 HOUR FLASH SALE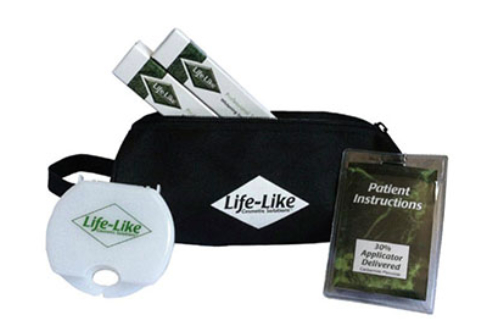 BULK ORDER OFFER
GET A FREE MINI KIT WHEN YOU ORDER $200 OR MORE
 use coupon code: FLASH19
offer expires 11-7-19
Here's an easy-peasy question:
Do you know what your patients love to drink this fall season?
The answer is also easy-peasy: Coffee.  
This delicious beverage is one of the worst offenders when it come staining patient's teeth. You may want to recommend they switch to something a bit easier on the enamel.
If stopping drinking coffee is not within the realm of possibility for your patients, tell them about our teeth whitening gel and revolutionary showing whitening system.
Besides advising patients to give up coffee, here's a few more things you can do for them:
High-quality dental products. Make the first move by putting nothing but the best dental supplies on the table. Teeth bleaching kits, professional whitening kits… you name it. Be sure to present top-quality products in front of them. Your patients deserve better than the low-quality counterparts, don't you agree?
Dental examinations. Teeth whitening is not rocket science. But for it to work wonders, you also have to work wonders by starting from scratch. A simple way to make it happen is this: give them essential check-ups and free dental treatment. This way, you can see if their teeth could use some teeth whitening, indeed. And while at it, you can wrap your head around their teeth's overall health and oral hygiene.
Reliable dental whitening provider. Be their go-to and let them trust you. If the first word that comes to mind is "yellow" upon seeing their teeth, tell them. The truth may hurt, but they'll appreciate it coming from you. Go ahead and share dental marketing resources, too.
On top of that, don't let them walk away without some peace of mind. Right then and there, assure them that using teeth whiteners is perfectly safe. They just have to go with the right dental supplies, which, of course, is where you enter the picture.
Visit our website at http://life-like.com to register as a dentist, and view our pricing. Call 866-625-9010 to place an order.
Happy Whitening!
Phone: 866-625-9010
Dr. Rodney Ogrin, Founder & Owner
Life-Like Cosmetic Solutions
p.s. Do you have periodontitis patients? Ask us about PerioRenew – our latest dental product that breaks down biofilm while killing the germs that cause bad breath. View product video here. Our formula will not acid-etch enamel like other H202 gels, (because the gel is PH Neutral) making it safe to use before and after invasive procedures.