Children are always looking for the perfect Mother's Day gift idea. What is better than giving mom the gift of a beautiful smile? Your dental practice can help children and dads with the shopping by running a special Mother's Day promotion or offering gift certificates that make it easy to give the perfect gift. In fact, you can run your special through the entire month of May so that everyone will have a chance to participate.

At Life-Like Teeth Whitening Products we are always looking for ways to help family dentists who offer teeth whitening services find more business. Make sure you post your Mother's Day Teeth Whitening Offer on your website and Facebook pages. Then increase your find-ability by adding your practice to our exclusive dental professionals' directory. Life-Like offers all our dental professionals a FREE listing on our web site.
Check your office to make sure you have plenty of professional teeth whitening and at-home whitening systems available, along with a full complement of Life-Like marketing materials. Use our two sided table tent cards, statement stuffers/flyers with a variety of coupon offers, and 11″x 14″ prints suitable for framing and add your Mother's Day teeth whitening special to really attract attention and stimulate patient inquiries. Be sure to tell all of your patients about the offer so they can refer their moms to you, too.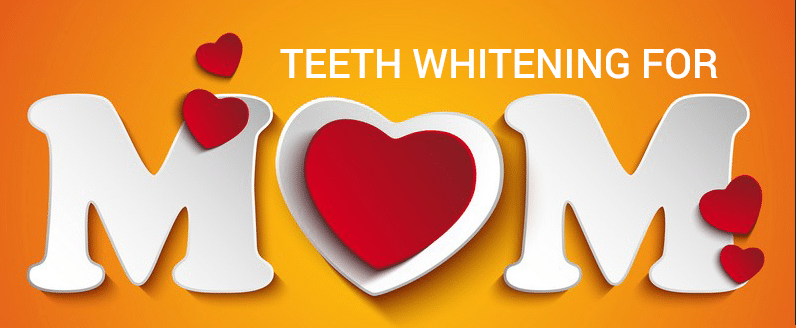 Cosmetic dental practices can help give moms everywhere whiter and brighter teeth by offering solutions from Life-Like, the original tooth whitening specialists. This is the perfect time to make sure your dental office gets its share of this rapidly-growing, billion dollar industry, with a little help from Life-Like.
Life-Like offers an In-Office chairside 35%  Hydrogen Peroxide kit.  This involves mixing H202 with the #9 enhancer directly before applying to the teeth.  This requires gingival isolation via a light cured dental dam. The #9 Enhancer helps to reduce sensitivity while at the same time increasing effectiveness.  Studies done with the American Dental Association have shown that Life-Like's In-Office system performed great when compared to other In-Office whitening products.
Life-Likes 15% H2O2 gel is use in a standard trimmed bleaching tray and is generally only applied to the upper arch with a tray trimmed off at the gingival margins.  This high concentration of H2O2 can chemically burn the gingiva if  held against the gingiva.  For this reason we do not recommend using this concentration on lower arches. The effectiveness is great for those tough stains (even tetracycline stains).
Don't miss out on a great opportunity to increase your tooth whitening practice this Mother's Day. Life-Like whitening products come with the industry's only 100% satisfaction, money-back guarantee. Use tooth whitening as a way to bring more patients into your dental practice. Offer the perfect gift for mom with Life-Like teeth whitening products.
May all your smiles be white
Life-Life Cosmetic Solutions
About Life-Like: Life-Like Cosmetic Solutions, the original teeth whitening specialists, provides practical and effective tooth bleaching products for dental professionals as well as teeth bleaching kits for at-home use. Since its founding in 1990, thousands of dental professionals from around the world have come to rely on Life-Like for support of their teeth whitener services. Dental professionals can purchaseprofessional whitening kits from a wholesaler or an exclusive source, such as the Life-Like website. Visit the website and Facebook page or call 800-543-3545 for more information about boosting confidence with whiter teeth.