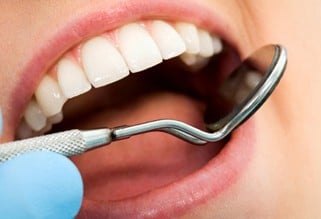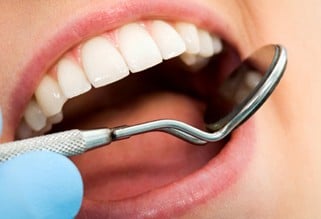 Is having the opportunity to recommend a great teeth whitener one of the reasons many dental hygienists enjoy their jobs? Maybe. There are many reasons why dental hygienists enjoy their work, but having the ability to help patients feel better about themselves has got to be high on the list.
Most hygienists say they like their jobs because of the flexible schedules, competitive salaries, relative job stability, and people-oriented atmosphere. Patients may come in with a great number of questions about oral hygiene, preventive care, and teeth whitening. Often the dental hygienist is the dental office employee who is most likely to spend time with patients answering those questions.
Dental hygienists even rank highly on the U.S. News & World Report's summary of the best jobs, precisely because of the confidence placed in them by patients. Many patients may even be able to avoid the more intensive dental procedures if they carefully follow their hygienist's advice. The magazine goes on to cite the Bureau of Labor Statistic's estimate that employment for all types of dental hygienists will swell 33.3 percent by 2022. This is much faster than the average growth rate for most professions, and bodes well for the increased reliance on dental hygienists as trusted oral hygiene coaches.
At Life-Like Cosmetic Solutions, we understand and appreciate the vital role dental hygienists play in educating patients about our teeth bleaching kits. We've been helping dental practices implement safe and effective dental whitening techniques since 1990, but it is often the dental hygienist who assures the ultimate success of this procedure by demonstrating proper whitening techniques to the patient. We value this relationship and do everything we can to make the dental hygienist's job easier. Here are the top three reasons dental hygienists give us about why they love Life-Like Cosmetic Solutions:
Twist'n'Seal® Syringe: The Life-Like line of dental whitening products includes professional whitening kits for in-office use as well as teeth bleaching kits for at-home use. This gives dental professionals greater flexibility to work with patients who have a range of tooth whitening needs. One of the factors which makes our gels so safe and easy to use is our Twist'n'Seal® Syringe. Life-Like offers syringe-delivered at-home carbamide peroxide concentrations of 10%, 15%, 20% and 30%. The higher percentages of carbamide peroxide will reduce the bleaching process time required for normal staining, and provide a more satisfying result for those patients with particularly heavy staining. The dentist will recommend the appropriate concentration and amount of bleaching material to use. The dental hygienist can demonstrate the calibrations of the syringe to patients in the office, instructing them to place no more than 1/4 cc of bleach material in the custom-fitted tray. The tray should be kept in the mouth for 20 to 30 minutes with the 30% carbamide peroxide solution. Lower concentrations may require longer application times. Suggested applications are twice per day, bleaching upper and lower arches simultaneously. Nationwide surveys show a less than 5% occurrence of sensitivity with at-home peroxide-based bleaching agents, but hygienists can instruct patients that they should discontinue treatment for 24 to 48 hours if they do experience any sensitivity. They can then resume treatment with one-half the original treatment application time. 
Quick Whitening Results: With Life-Like's tooth whitening products, patients are able to see results the very first day, which helps keep them motivated to continue using the product for the entire recommended timeframe. If they continue to follow the suggested protocol, more dramatic results will be seen by day three of the whitening process. The complete process normally takes between one and two weeks, but treatment times will vary depending on the source, type, and depth of the discoloration. You can see for yourself the amazing results of Life-Like tooth whitening in the before and after photos on our website. In the example below, note the difference between the left picture before whitening with Life-Like Cosmetic Solutions' bleaching material and the right picture, after whitening. Cathy of Dr. Robert Giuliani's office, commented, "On a scale from 1 to 10, I rate Life-Like a 10. I even say that to our patients. I like your product better. There is less time between touch-ups."
Safety: Life-Like teeth bleaching products are proudly made in the U.S.A. Because of our production controls and shortened shipping times, our refrigerated gel products are the freshest you can buy. This method of tooth bleaching involves placing bleaching material into a custom made teeth whitening tray. With higher concentration gels, trays are trimmed at the gingival margins. This allows holding high concentration gels on the tooth structure, rather than the gingiva, which can cause gingival sensitivity (burning). We have proven less than 5% pulpal sensitivity. We guarantee that all of our materials are free of manufacturing or shipping defects, or you get your money back. The dental hygienist can advise patients that the bleaching material for the at-home kits should be kept refrigerated. When properly stored, the shelf life is one year.
Help Your Practice Grow With Life-Like's Teeth Whitener Kits
Life-Like is the original teeth whitening system, and we work hard to keep the trust of the cosmetic dentists and dental hygienists who use and recommend our dental products. We know that satisfied patients recommend teeth whitening to their friends, and keep coming back for more dental services. Contact us today and find out why so many dental hygienists love Life-Like Cosmetic Solutions!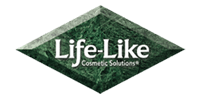 About Life-Like: Life-Like Cosmetic Solutions provides teeth bleaching kits for at-home use and teeth bleaching products for dentists. Dental hygienists rely on Life-Like for dental products and dental supplies to help patients achieve their teeth whitening goals. Cosmetic dentists can purchase professional whitening kits from a wholesaler or an exclusive source, such as the Life-Like website. Visit the website at http://life-like.com for complete instructions on using Life-Like's tooth whitening kits. "Like" the Facebook page to receive regular tips and insider information on Life-Like's line of dental whitening products. Call 800-543-3545 for more information about boosting patient confidence with teeth whitener kits.