Professional teeth whitening services are proving to be quite popular and profitable for cosmetic dentists around the world. Dental patients today know that a whiter smile helps them feel better about themselves. They also believe that an attractive smile makes them more attractive to others, and can even help in professional situations.
Life-Like Cosmetic Solutions has been providing a complete line of dental supplies and dental products to help cosmetic dentists grow the tooth whitening side of their practices since 1990. We believe in providing useful information so dental professionals and their patients can make informed choices about teeth bleaching.
Our products include professional whitening kits for in-office use as well as teeth bleaching kits for at-home use. This gives dentists greater flexibility to work with patients who have a range of tooth whitening needs. The dental professional can serve as a consultant who works with patients to determine the best course of action in each individual situation.
Life-Like is the original teeth whitening system, and we work hard to earn your trust in our teeth bleaching kits. In fact, we believe in our products so much that we offer the industry's only 100% satisfaction, money-back guarantee. We know that there is a lot to like about our products, but here are the top three reasons why dentists love Life-Like teeth whitening:
Effectiveness: Life-Like put dental whitening just where it belongs – in the hands of the dental professional. No special lights are needed because our products are chemically activated. Proudly made in the U.S.A., our refrigerated gel products are the freshest you can buy. We guarantee that all of our materials are free of manufacturing or shipping defects, or you get your money back. Most dentists use our 35% Hydrogen Peroxide Kit for maximum tooth whitening results. For an extra whitening boost, we also offer Power Bleach, which is 44% Carbamide Peroxide that consists of hydrogen peroxide bonded with urea. Our Bleaching Enhancer raises the pH of the material and reduces sensitivity for patients. You can see for yourself the amazing results of Life-Like tooth whitening in the before and after photos on our website. In the example below, note the difference between the left picture after whitening with Life-Like Cosmetic Solutions' bleaching material and the right picture before whitening.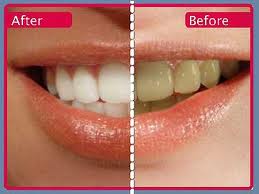 Patient Compliance: Some dentists face the problem of patient compliance with other teeth whitening products; however, Life-Like is designed to insure patient buy-in and compliance. First of all, the patients are so thrilled with the results of their in-office treatment that they want the effect to last as long as possible. Recommending our at-home teeth bleaching kits is a logical and welcome next step. The next component in patient compliance is ease of use. Our at-home teeth whitening kits consist of 5.5cc Twist'n'Seal® syringes, trays, and viscous, neutral pH, carbamide peroxide gels in a cool wintergreen flavor. Testimonials from satisfied dentists report that the Twist'n'Seal® is an exceptional delivery system because it simplifies the process for the patient. In fact, some state that Life-Like is the only home bleaching product they offer in their practice. Finally, patients want to see results. With Life-Like they are able to see results the very first day, which helps keep them motivated to continue using the product for the entire recommended timeframe.
Affordability: At-home teeth whitener kits are available in various price ranges, with concentrations from 10% to 30%. Our mini-kits are a super value, providing enough material to handle many cases at a low price. We also offer bottled gel, which provides another economical choice for your practice and your patients. Available in 10%, 15%, and 20% carbamide peroxide ONLY, the 2 oz. bottle provides 58 cc of gel. Using professional products designed by dental professionals may also end up saving patients money in the long-run because they are not as likely to experience some of the other problems associated with other types of tooth whitening systems. For example, the "boil-and-bite" trays used by the over-the-counter products can overlap onto the soft tissue of the mouth, producing irritation. They can also feel bulky in the patient's mouth, which results in discomfort and possible TMJ problems. On the other hand a dentist-designed tray is less bulky. It conforms more closely to the natural contours of the teeth, is far more comfortable, and assures a superior result.
Support from The Teeth Whitening Professionals
Cosmetic dentists also appreciate the fact that Life-Like provides a strong support structure when using our products. Our website features an exclusive Directory of Dental Professionals to increase your find-ability on the web. Since tooth bleaching is one of the most effective entry points for the first time patient, we also have a wide range of marketing materials to help promote education and awareness of tooth whitening in your practice. The Life-Like Marketing Kit is an easy-to-use package of tools that you can readily adapt to the needs of your practice. The elements of our marketing kit include Counter Cards/Table Tents, Statement Stuffers, Patient Brochures and General Tips. We also offer statement stuffers/flyers with a variety of coupon offers and attractive 11″x 14″ frameable prints to reinforce your bleaching expertise.
We're working with you to help your practice grow. Contact us today and find out why so many dentists love Life-Like Cosmetic Solutions!
About Life-Like: Life-Like Cosmetic Solutions, the original teeth whitening specialists, provides teeth bleaching products for dentists and teeth bleaching kits for at-home use. Thousands of dental professionals have come to rely on Life-Like for dental products and dental supplies to support their teeth whitener services. Cosmetic dentists can purchase professional whitening kits from a wholesaler or an exclusive source, such as the Life-Like website. Visit the website at http://life-like.com to order your Life-Like tooth whitening products today. "Like" the Facebook page to receive regular tips and insider information on Life-Like's line of dental whitening products. Call 800-543-3545 for more information about boosting patient confidence with whiter teeth.