Dear Dentists,
With Valentine's Day approaching, you're sure to have an influx of patients requesting teeth whitening. Their determination to look great for someone who loves them should remind you that you want to take the extra steps necessary to make sure your dental practice looks its best for prospective patients who may be interested in what you have to offer.
Did you know that online dental reviews and backlinks from relevant websites will increase your search engine rankings?  Read this article I wrote about the importance of  Dental Practice Reviews & Your Online Reputation.  Generating more positive reviews for your dental practice in 2018 is an important part of your overall marketing strategy.  I've been working with our dental marketing web gurus and we're launching a webinar series for all our Life-Like dentists next month, so stay tuned!
By the way, we're always so delighted to hear how much our clients care for us, especially on Facebook & Google!
Thanks for showing how much you love our products on the review boards.   We love to reciprocate by sharing your dental practice on our Facebook wall, and dentist directory so please don't hesitate to ask.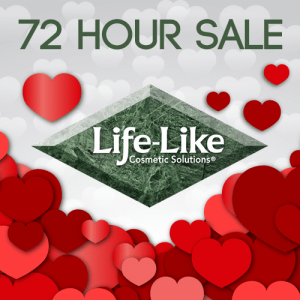 We're offering a

72 hour

sale. Buy $100 Get $20 credit! 
Call 1-800-543-3545
We are grateful for your continued loyalty to our professional teeth whitening products.  It is our goal to provide you with the most practical and cost-effective teeth whitening products for home whitening and professional in-office solutions.
As an added incentive to show how much we value our dentists, we provide dentists with high impact blog and newsletter content every month.  Be sure to utilize this month's Valentine's Dental Content in your dental newsletter, and download our professional print marketing materials for your dental practice.
If you're looking for a way to get more patients in those dental chairs, why not encourage patients to whiten their teeth in 2018?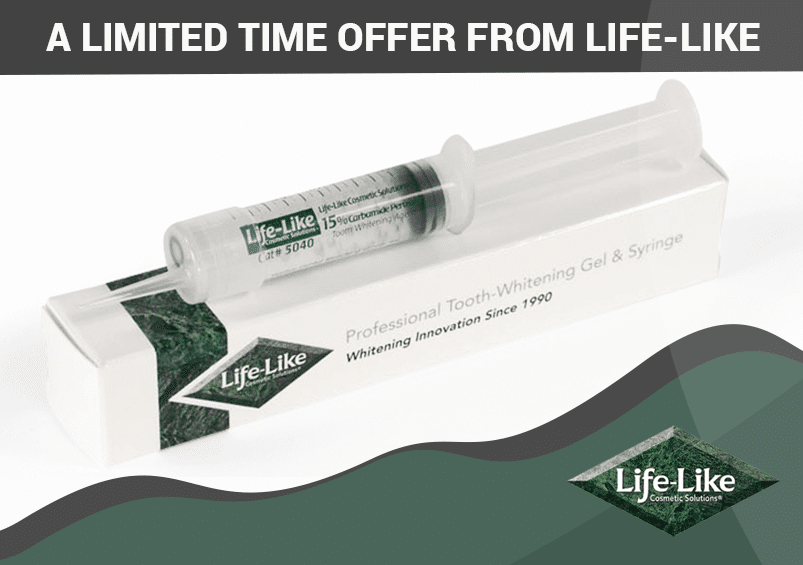 For 27 years, Life-Like Cosmetic Solutions has been helping dental patients whiten their teeth. Life-Like was the first teeth whitening company to pioneer the use 20% carbamide peroxide whitening and offers dentists a 100% satisfaction money-back guarantee to prove the effectiveness of their teeth whitening products.
As a Life-Like Cosmetics Solutions dentist, you have access to the best at-home and in-office products to give your patients a whiter smile. Unlike other over-the-counter products, the Life-Like TWIST & SEAL syringes use a built-in, fine control tip that makes it easier to control the placement of the whitening gel. Our patented mess-free syringes keep the gel from leaking out once it is dispensed. Your patients will appreciate this aspect of our teeth whitening products. (One of the top complaints about over-the-counter products is that the gel doesn't cover teeth properly. )
Whitening in the shower is another benefit of our teeth whitening system.  Tell your patients they can whiten their teeth in the shower for less than 10 minutes a day, and they will be
delighted to get started with Life-Like teeth whitening.
We're offering a 

72 hour

sale.  
Get $20 for Every $100 you spend in 
the next 72 hours!
Call 1-800-543-3545
Need help writing your dental newsletters?  Dentists are often surprised to learn about our dental marketing program, in which WE WRITE YOUR MONTHLY NEWSLETTER.  Contact our office today so you can learn more about the Life-Like Cosmetic Solutions products we use and how they can help you.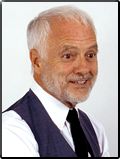 Visit our website at http://life-like.com to learn more about our painless teeth whitening.  Call 800-543-3545 to place an order.  May your dental office be filled with love, gratitude and teeth whitening supplies!
Happy Valentine's Everyone!
Dr. Rodney Ogrin, Founder & Owner
Life-Like Cosmetic Solutions
P.S. SPECIAL OFFER:  We are offering a free bottle of PerioRenew with every order during the month of February. Just mention this newsletter when placing your order, or just shoot us an email at customers@life-like.com, and we will send you a bottle with your order.  This offer is good until the end of the month.  PerioRenew is our latest dental product that breaks down biofilm while killing the germs that cause bad breath. Our formula will not acid-etch enamel like other H202 gels, making it safe to use before and after invasive procedures. You can use your free sample to see how you can use it to help promote healthy gums and dental hygiene among your patients. 

About Life-Like Cosmetic Solutions: For over 27 years, Life-Like has sold practical and effective teeth whitening products at price points which enable dentists to profit from teeth whitening solutions. Life-Like is also the first teeth whitening company to use 20% carbamide peroxide whitening. For more information, call 1-800-543-3545 today or email Life-Like at customers@life-like.com. Visit the website and follow on Facebook page for special offers.