Dear Dentists,
The winter is a season for joy, creating new memories and laughter with family, friends and patients. It is also the time for reassessing how to take your practice to the next level in 2017. This past year has been busy and productive at Life-Like Cosmetic Solutions. We are especially proud of our year-round digital marketing efforts, which are designed to help our dental partners educate more patients about the benefits of professional teeth whitening.
As your dental practice prepares for the coming year, here are the top ten reasons to consider offering Life-Like Cosmetic Solutions:
Dental whitening with Life-Like is safe and effective. Our tooth whitening products come with the industry's only 100% satisfaction, money-back guarantee.
Experience: Life-Like Cosmetic Solutions has provided quality teeth bleaching products since 1990. We are the original teeth whitening system, were the first teeth whitening company to offer 20 percent carbamide peroxide whitening, and all products are proudly made in the U.S.A.
Variety: We offer both professional whitening kits for in-office use and  teeth bleaching kits for at-home use.
Marketing support: Our dental marketing materials will help you promote and educate patients about the benefits of teeth whitening. Life-Like will even write your blogs and newsletters at no cost through our FREE "Marketing For Dentists" program.  Become a Life-Like dentist and you can use this modern marketing approach to take your practice to the next level.
We help patients find your dental practice: Add your practice name to our exclusive directory of dental professionals to increase your find-ability on the web!
Easy ordering: We make it easy to order and keep a complete stock of Life-Like dental supplies on-hand. Production control and short shipping times mean fresher supplies.
No mess dispensing: The patented Life-Like applicator opens and closes the flow by simply twisting the cap. It has a built-in, fine-control tip that makes it easy to control the placement, and does not continue to ooze whitening material after the first use.
Easy to use: Patients love our revolutionary shower whitening system.
Hygienists love Life-Like: They love our patented Twist-and-Seal Syringe, and patients love the results they get.
Dentists love Life-Like: Dentists love Life-Like for our effectiveness, patient compliance, and affordability.
Thank you to all of our affiliated cosmetic dentists for your support this past year. Contact Life-Like today to learn more about all the services we offer to help your dentistry practice grow.  We look forward to continuing to work together in 2017!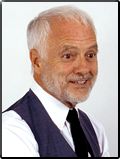 Dr. Rodney Ogrin, Founder and Owner
Life-Like Cosmetic Solutions
About Life-Like: Life-Like Cosmetic Solutions, the original tooth whitening system, provides dental supplies for teeth whitening. Cosmetic dental practices use Life-Like's professional whitening kits and at-home teeth bleaching kits to provide whiter teeth for patients. Call 800-543-3545 or visit the website at http://life-like.com to participate in the company's "Marketing for Dentists" program at no cost. "Like" the Facebook page to receive regular tips on its teeth whitener products.