Dear Life-Like Dentists:
Here is your stock dental marketing content for Thanksgiving 2018.
You can use this content for your blog and newsletter.
Making a purchase from Life-Like Cosmetic Solutions this year grants you a non-exclusive, royalty-free license to use this content with your marketing efforts.
Simply change "Acme Dentistry" to your office name, add a teeth whitening offer, and you're ready to go.
If you have a question, please do not hesitate to contact us, and Happy Marketing!
– The Life-Like Staff
###
Happy Thanksgiving to all our wonderful dental patients.   
Here at Acme Dentistry, November is always the time when we like to take a moment and thank our patients for the trust you place in us all year long. Our cosmetic dentistry practice works hard to provide our patients with whiter, straighter smiles, but we couldn't do it without your support.
We all look forward to enjoying our tasty holiday meals together, but here are a few things you should be aware of that could affect your oral health at Thanksgiving:
Try to floss, or at least rinse your mouth with water after the meal. Food particles can get stuck between teeth or stick to your teeth. Take a quick moment to refresh your mouth, and then you can get back to family time with a clean smile on your face.

Make sure you eat cranberry sauce with other foods that can help protect your teeth from staining. If you're a cranberry sauce lover, pay special attention to brushing your teeth shortly after the meal.

Many people think of balsamic vinegar as a healthier option to heavier salad dressings, which it is, but it can also leave a stain on your teeth.

Wine might be fine, but red wine can cause discoloration and white wine might be higher in acidic content that can damage delicate teeth, so drink both in moderation to maintain your pearly whites. Try to drink down any of your Thanksgiving beverages, including the coffee, instead of letting them linger in your mouth.

Yams are actually a good menu choice, but try to hold off on the sticky marshmallows. Eat plenty of veggies like broccoli and carrots to give your gums a healthy boost.

The top pie choice for Thanksgiving is usually pumpkin, but tread carefully if your family likes the sweeter fruit pies or the sticky pecan pie.

Try to watch the carbs. We know carbs are the best parts of dinner, but too much of the starchy foods can lead to tooth decay.
The holidays are coming quickly, and that means lots of photo opportunities. If you're concerned that your teeth might be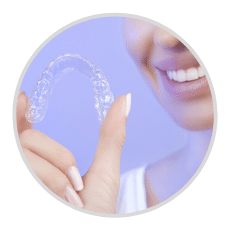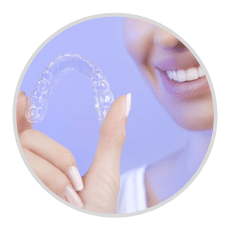 yellow, stained or dingy, make an appointment with us now for our professional teeth whitening services. We will discuss your options and answer any questions you have.
Our dental practice only uses dental whiteners from Life-Like Cosmetic Solutions, the original teeth whitening system. Our dentist can provide in-office teeth whitening services, and can also give you one of the Life-Like home whitening kits to use between visits. For an easy home whitening application, ask us about their Shower Teeth Whitening System, with a patented applicator that needs no assembly and does not require a needle.
Enjoy the holidays, but remember to take care of your teeth. Contact our dental office today to set up an appointment, learn more about teeth whitening, or ask questions you may have about dental care, cosmetic dentistry, oral hygiene, or dental teeth whitening. Happy Thanksgiving from the dental professionals at Acme Dentistry!
###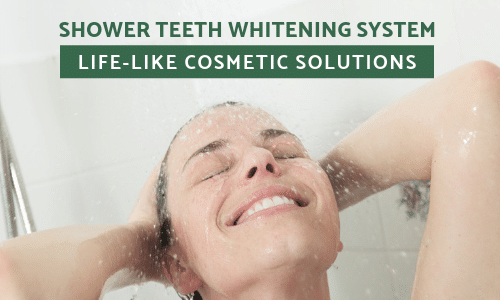 November 2018 Social Media Content for Dentists 
Life-Like Dentists: use this content in your social media posts to help patient become aware of the benefits of teeth whitening. Remind patients to whiten their teeth before the holidays!
The holidays are coming – get your teeth whiter for all those family photos and pictures with Santa!
Let <INSERT DENTAL PRACTICE NAME HERE> help get your smile in shape for the holiday season.
<INSERT DENTAL PRACTICE NAME HERE> only uses dental whiteners from Life-Like Cosmetic Solutions, the original teeth whitening system.
Beware of fads when it comes to your teeth. The activated charcoal trend may damage enamel and is not supported by the American Dental Association! https://www.wsls.com/news/virginia/roanoke/new-teeth-whitening-trend-may-cause-long-term-damage
If you are cleaning for the holidays, don't forget to get your teeth cleaned at <INSERT DENTAL PRACTICE NAME HERE> too!
Show us your smile! Send us pictures of your family's pearly whites.
We love hearing from our patients. Ask us questions about our cosmetic dentistry and teeth whitening services.
Smile – it's contagious! It will definitely make you feel better, and it might make someone else feel better, too.
What can we learn about teeth from beavers? Turns out, it's a lot! Beavers don't brush their teeth, and they don't drink fluoridated water, but a Northwestern University study reports beavers have protection against tooth decay built right into the chemical structure of their teeth which could provide clues to understanding tooth decay in humans. https://www.sciencedaily.com/releases/2015/02/150212154531.htm
Whether we are springing forward or falling back, it's always time to take great care of our teeth!
Concerned about the mess with dental whitening dispensers? Ask us about the patented applicator from Life-Like Cosmetic Solutions. It has a built-in, fine-control tip that makes it easy to control placement exactly where you want it to go. Best of all, there is no messy oozing of whitening material after use!
If you don't think you have time in your busy schedule to whiten your teeth, we now offer a "WHITEN YOUR TEETH IN THE SHOWER" teeth whitening system that delivers great smiles in a convenient way that you'll just love!
Ask us about improving your gum health using PerioRenew, a new dental product that breaks down biofilm while killing germs that cause bad breath.
What is the first thing we notice when meeting someone new? Most people say it's their smile.
Call our dental office today or visit our website to make an appointment for your holiday teeth cleaning.
If you have an interesting or fun article about dentistry, share it here!
Can teeth whitening damage your teeth? Not if you're careful about the products you use. Whitening products from the professionals at Life-Like Cosmetic Solutions act only on the molecules that carry discoloration and do not affect the enamel, tooth structure, bonding or restorations.
Let us always meet each other with smiles, for the smile is the beginning of love. "Like" if you agree!
Improve your smile from home with our At-Home Teeth Whitening Kit!
Tag friends and family members who might be interested in learning more about our cosmetic dentistry practice.