Happy 4th of July from Life-Like Cosmetic Solutions! July means celebrating our nation's independence, but it also means that half of another year has come and gone. If your dental practice isn't on track to meet its yearly revenue goals, consider adding teeth whitening from Life-Like to your service offerings. We are the original tooth whitening system, and offer the industry's only 100% satisfaction, money-back guarantee.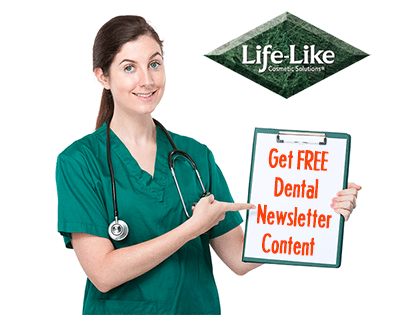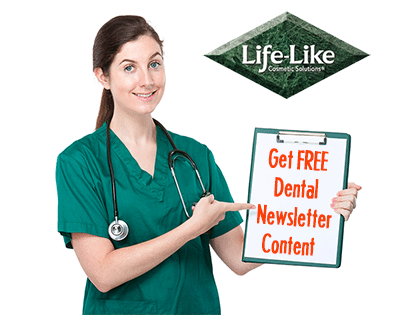 Life-Like doesn't stop at just providing excellent quality in-home and professional whitening kits. We are also dedicated to helping your practice increase its productivity and revenue by offering our teeth bleaching products. If you haven't visited our website lately, check us out again and learn more about our free digital marketing content for cosmetic dentists who offer Life-Like dental products.
We know that coming up with fresh and interesting marketing content for your monthly blogs and newsletters is crucial to practice growth and improving your search marketing effectiveness. But it can also be a time-consuming task, especially when your efforts can be more effectively focused on patient care. That is why we developed our unique "Marketing for Dentists" program, and offer it to Life-Like dentists at absolutely no cost.
Each month you will have access to free blog content and newsletter content that will help you educate your patients about tooth whitening. Simply incorporate your practice name, add your customized tag line, and include a special on dental whitening if you really want to attract attention.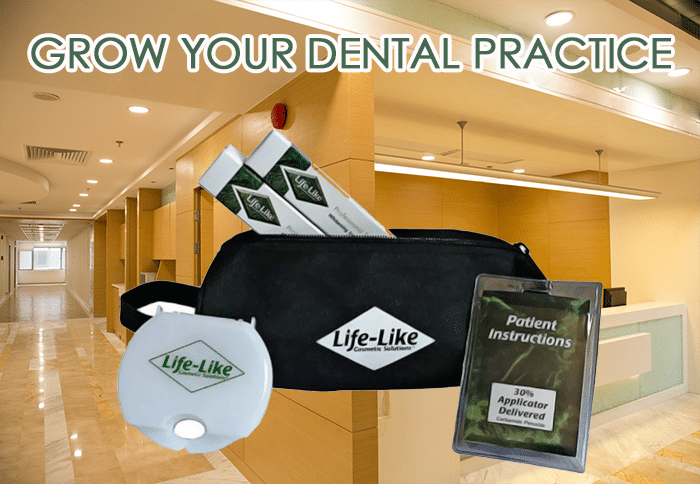 Our dental marketing support can definitely help you sell more smiles! In today's increasingly-competitive environment, cosmetic dentists need every advantage they can gain to maintain existing patients and attract new patients. With our "Marketing for Dentists" program, you'll give your practice the competitive edge, while still leaving yourself plenty of time to concentrate on patient care and practice growth.
Take a look at some examples of the free content on our website. You might also want to order some cost-effective pieces from our Life-Like Marketing Materials to further promote teeth bleaching kits when patients are in your office. Once you become a Life-Like dentist, be sure to add your practice to our professional dental directory. This is just another way we help promote your practice. Call us at 800-543-3545 if you would like more information on our "Marketing for Dentists" program, and learn how you can make more patients aware of the teeth whitening services available at your dental practice.
Happy 4th of July
Dr. Rodney Ogrin, Founder and Owner
Life-Like Cosmetic Solutions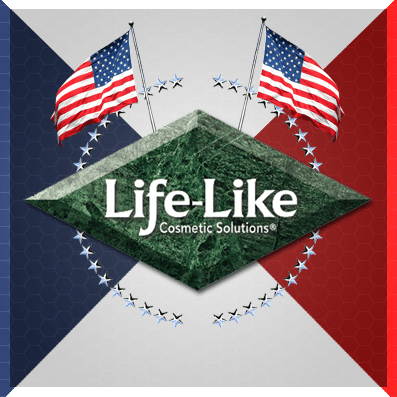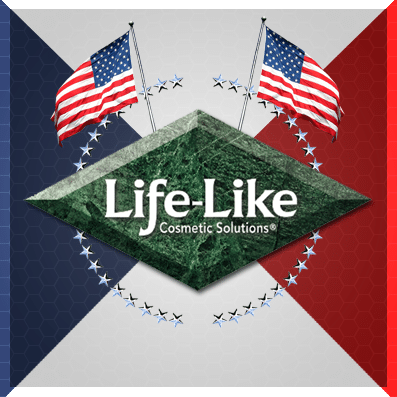 About Life-Like: Life-Like Cosmetic Solutions provides dental supplies for teeth whitening. Cosmetic dental practices use Life-Like's professional whitening kits and teeth bleaching kits for at-home use. Visit the website at http://life-like.com to learn how cosmetic dentists can participate in the company's "Marketing for Dentists" program at no cost. "Like" the Facebook page to receive regular tips on its teeth whitener products. Call 800-543-3545 for more information about increasing practice revenue through professional dental whitening.