Happy Thanksgiving from Life-Like Cosmetic Solutions
As Thanksgiving and the holiday season approaches, more and more patients are looking at ways to brighten their smiles with teeth whitening. In fact, the American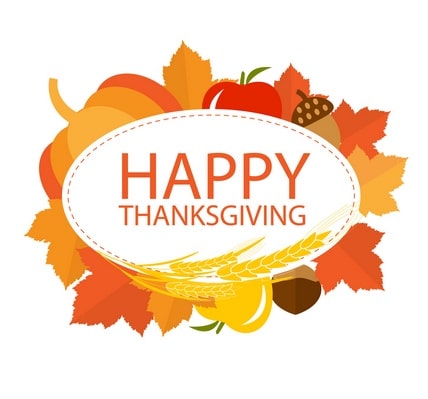 Academy of Cosmetic Dentistry reports teeth whitening is the most requested cosmetic dental procedure by patients of all ages.
For 26 years, Life-Like Cosmetic Solutions has been offering both in-office and at-home whitening systems to give patients the brightest smiles. We are also the first teeth whitening company to use 20% carbamide peroxide whitening. Patients will know they are getting top-of-the line care when you are using our Life-Like products.
We love welcoming new dentists into our Life-Like family, especially around the holidays as more and more patients inquire about teeth whitening. When you sign on with us, you'll receive free dental marketing content every month as well as a free listing on our website. This means we will help you grow your client base and inform patients about the benefits of cosmetic dentistry. As the American Association of Orthodontists found, nearly 90% of patients request tooth whitening. That's why it's important to stay competitive in this growing market.
As dentists, we need to stress the importance of teeth whitening guided by a professional. Many people fall for the promises of over-the-counter teeth whitening systems. But, we all know they are not as effective. Studies have shown people complain about trays not fitting properly as well as gel not being held over some of the teeth or all of a tooth.
Life-Like's TWIST & SEAL syringes have a built-in, fine control tip that makes it easy to control the placement of the whitening gel.  That's one of the main reasons why we sell so many.  Another positive aspect is that they are "no mess" syringes – the gel does not keep leaking out after one dispenses the gel.
Life-Like believes in its products so much that we offer the only 100% satisfaction money-back guarantee. So, if you and your patients are not satisfied, we will do everything to find a product that suits both of your needs. Come and join our family of dentists today by calling 1-800-543-3545 or by going to our website for more information.
If you are already an existing Life-Like dentist, don't forget to take advantage of our stock dental marketing content for November 2016. You can use this content for your blog and newsletter. Making a purchase from Life-Like Cosmetic Solutions this year grants you a non-exclusive, royalty-free license to use this content with your marketing efforts. Simply add your office name, a teeth whitening offer, and you're ready to go. If you have a question, please do not hesitate to contact us, and Happy Marketing!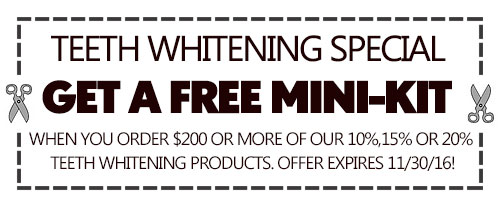 Q&A Hot Sheet
Q: Besides basic in-office and at-home whitening systems, what other products do you offer?
A:  We offer tray materials for custom made tooth whitening trays and other support products.
Q:  How long before my patients will see results with Life-Like products?
A:  Each case is different depending on the product being used. Usually, patients start seeing results three days after beginning the whitening process.
Q: Do you offer discounts?
A: Yes, depending on the product and quantity ordered. For more information, call us at 1-800-543-3545.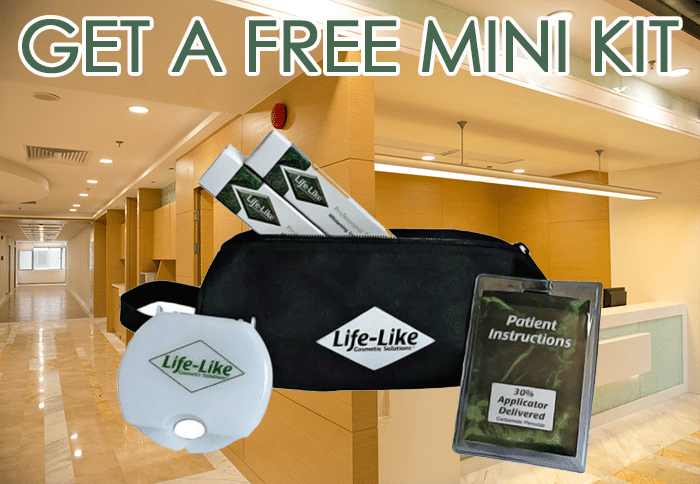 A Closer Look at Life-Like Products
Bottle Gel 

– 

Bottled gel provides your practice and patients with an economical choice. The bottle gel comes in 10%, 15%, and 20% carbamide peroxide only.

2-Syringe Mini-Kit 

– Mini-Kits provide enough supplies to handle many cases. Mini-kits also include stent case and a black tote bag.

Storage Boxes 

– This compact retainer box is for storing and carrying stents. Discounts on the storage boxes start at orders of ten or more.
About Life-Like Cosmetic Solutions: For over 26 years, Life-Like has sold practical and effective teeth whitening products at price points which enable dentists to profit from teeth whitening solutions. Life-Like is also the first teeth whitening company to use 20% carbamide peroxide whitening. For more information, call 1-800-543-3545 today or email Life-Like at customers@life-like.com. Visit the website and follow on Facebook page for special offers.