A Note From Life-Like Cosmetic Solutions
Dear Dentists,
Father's Day is just around the corner, and June is the perfect time to offer a Father's Day special on teeth whitening. Children and spouses are always looking for something different to give dear old dad, and what's better than a nice, white smile?
Summer will soon be in full swing, too, but cosmetic dentists need to keep reminding patients that good dental care should not fall to the bottom of the priority list. Summer is much more enjoyable with a beautiful white smile, so help your patients stay focused on keeping their teeth healthy, white and strong.
Here are some June dental marketing tips to help your practice connect with patients, and remind them to make and keep regular dental appointments. And be sure to look for our special June offer on teeth whitening supplies.
Top Dental Marketing Tips for June and Father's Day
Use our stock content for Father's Day: Don't worry about finding time to write captivating content for your monthly newsletter. Let Life-Like Cosmetic Solutions do it for you! This month's free content for Life-Like dentists has some fun facts about fathers and teeth, while reminding patients that dad deserves a great smile, too. Simply change the name to your dental practice, and you are ready to go. You might even want to add a special offer to entice families to purchase teeth whitening gift certificates for dad.
Think about how you communicate: Families may be busier over the summer with vacations, sporting events, and outdoor activities, but you still need to keep in touch. Just be mindful of how you are communicating. Use social media more, upload photos and videos they can view on the go, and make sure your website is mobile friendly.
Don't let them forget: Summer dental care can quickly become "out of sight, out of mind" so you need to increase marketing efforts instead of cutting back. Have emails ready to engage patients, stock up on our dental marketing materials, and remind patients to refer their friends. Check your waiting area to make sure it presents a consistent, professional message to patients.
Think ahead for back-to-school: Don't wait until August to start planning for back-to-school. Get your marketing ideas together now, and start scheduling students for back-to-school dental work before the semester begins.
Patients will definitely want to look and feel their very best over the upcoming summer months, so make dental whitening easier for them. To help you stock up on dental whitening supplies, we have a special offer for June – buy at least $100 of Life-Like dental whitening products by June 30, 2017, and receive credit for an additional $20 worth of supplies.
Visit our website at http://life-like.com to learn more about our original teeth whitening system. Call 800-543-3545 to place an order and take advantage of our special June offer.
Happy Father's Day!
Dr. Rodney Ogrin, Founder and Owner
Life-Like Cosmetic Solutions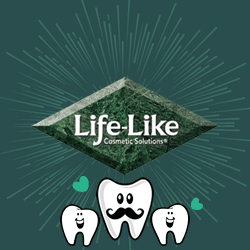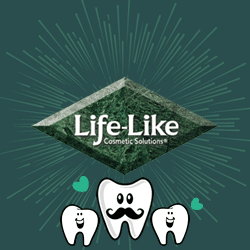 About Life-Like: Life-Like Cosmetic Solutions, the original tooth whitening system, provides dental supplies for teeth whitening. Cosmetic dental practices use Life-Like's professional whitening kits and at-home teeth bleaching kits to provide whiter teeth for patients. Call 800-543-3545 or visit the website at http://life-like.com to participate in the company's "Marketing for Dentists" program at no cost. "Like" the Facebook page to receive regular tips on its teeth whitener products.