A Year of Brighter & Whiter Smiles
If you're looking for a New Year's resolution to keep in 2017, why not resolve to encourage patients to whiten their teeth in 2017?
We're offering an end of year 24 hour sale.  Take 50% off syringes for the next 24 hours! Call 1-800-543-3545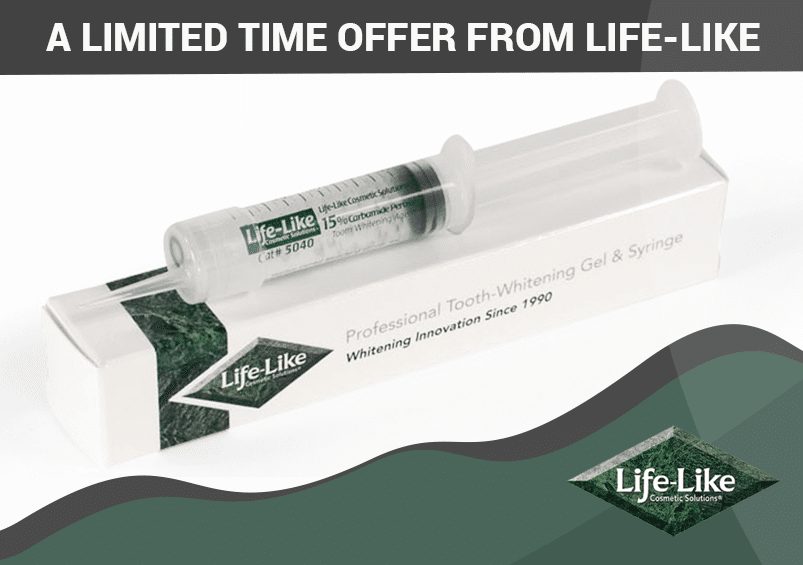 For 26 years, Life-Like Cosmetic Solutions has been helping dental patients whiten their teeth. Life-Like was the first teeth whitening company to pioneer the use 20% carbamide peroxide whitening, and offers dentists a 100% satisfaction money-back guarantee to prove the effectiveness of their teeth whitening products.
As a Life-Like Cosmetics Solutions dentist, you have access to the best at-home and in-office products to give your patients a whiter smile. Unlike other over-the-counter products, the Life-Like TWIST & SEAL syringes use a built-in, fine control tip that makes it easier to control the placement of the whitening gel. Our patented mess-free syringes keep the gel from leaking out once it is dispensed. Your patients will appreciate this aspect of our teeth whitening products. (One of the top complaints about over-the-counter products is that the gel doesn't cover teeth properly. )
Whitening in the shower is another benefit of our teeth whitening system.  Tell your patients they can whiten their teeth in the shower for less than 10 minutes a day, and they will be delighted to get started with Life-Like teeth whitening.
Need help writing your dental newsletters?  Dentists are often surprised to learn about our dental marketing program, in which WE WRITE YOUR MONTHLY NEWSLETTER.
Let 2017 be the year of a brighter and whiter smile. Contact our office today so you can learn more about the Life-Like Cosmetic Solutions products we use and how they can help you.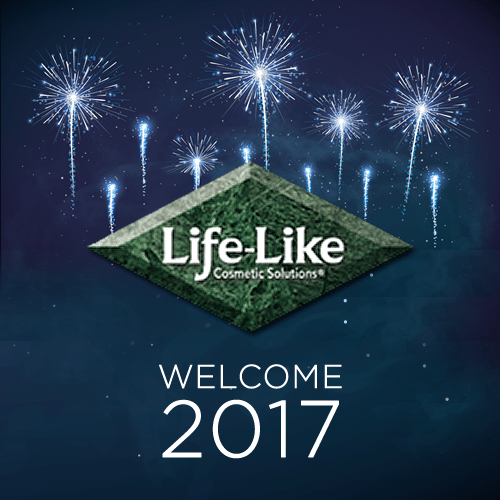 p.s. Don't miss our end of year 24 hour sale.  Take 50% off syringes for the next 24 hours! Call 1-800-543-3545
A Closer Look at Life-Like Products
Bottle Gel– Bottled gel provides your practice and patients with an economical choice. The bottle gel comes in 10%, 15%, and 20% carbamide peroxide only.
2-Syringe Mini-Kit– Mini-Kits provide enough supplies to handle many cases. Mini-kits also include stent case and a black tote bag.
Storage Boxes– This compact retainer box is for storing and carrying stents. Discounts on the storage boxes start at orders of ten or more.
About Life-Like Cosmetic Solutions: For over 26 years, Life-Like has sold practical and effective teeth whitening products at price points which enable dentists to profit from teeth whitening solutions. Life-Like is also the first teeth whitening company to use 20% carbamide peroxide whitening. For more information, call 1-800-543-3545 today or email Life-Like at customers@life-like.com. Visit the website and follow on Facebook page for special offers.